Chengdu
On the face of it, Chéngdū (成都) should be a drag. It's flat, with no distinguishing natural features. The weather is grey and hazy for much of the year. The traffic crawls. Yet, somehow, it's perennially popular. It could be the relaxing teahouse culture, with favourite local institutions serving the same brews for generations. Maybe it's the lively nightlife, with a strong showing of local partiers bolstered by large student and expat populations. It might just be the food, famous both for heat and history even in this cuisine-rich culture. Then there are the pandas, both the live versions in the local Research Base and the plush, stuffed, cuddly kind for sale on seemingly every street. Who can tell?
Luckily, as Chéngdū is the transport hub for the entire region, most travellers in China's southwest pass through this way and can find out for themselves.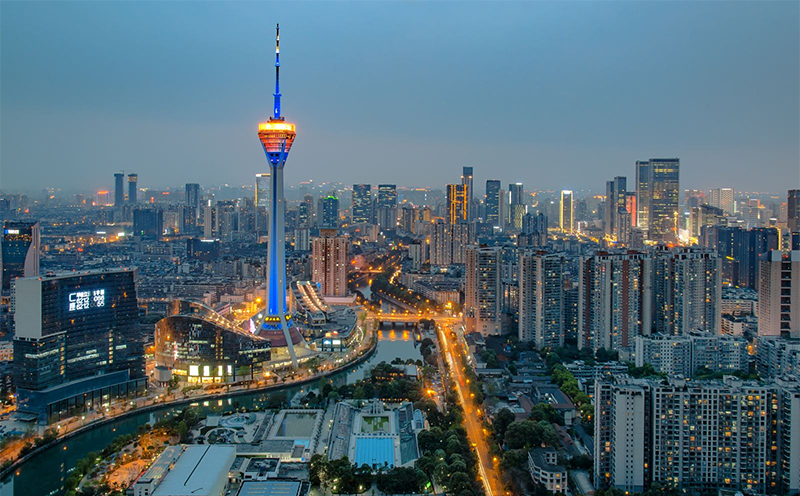 Giant Panda Breeding Research Base(大熊猫繁育基地; Dàxióngmāo Fányù Jīdì)
One of Chéngdū's most popular attractions, this reserve 18km north of the city centre is the easiest way to glimpse Sìchuān's most famous residents outside of a zoo. The enclosures here are large and well maintained. Home to nearly 120 giant and 76 red pandas, the base focuses on getting these shy creatures to breed.
March to May is the 'falling in love period' (wink wink). If you visit in autumn or winter, you may see tiny newborns in the nursery. Try to visit in the morning, when the pandas are most active. Feeding takes place around opening time at 8am, although you'll see them eating in the late afternoon too. They spend most of their afternoons sleeping, particularly during the height of midsummer, when they sometimes disappear into their (air conditioned) living quarters.
Catch bus 49 (¥2, 40 minutes) and transfer at Zhāojué Hénglù stop (昭觉横路站) to bus 87 (¥2, 20 minutes) to the Panda Base stop (熊猫基地站;Xióngmāo Jīdì). Alternatively, from North Train Station take bus 9 (¥2, 60minutes) to the Zoo stop (动物园站; Dòngwùyuán) and switch to 198 (¥2, 20minutes). Hostels run trips here, too. Metro line 3 will run directly here when itis completed.