China Train Luggage Regulation
Today, the bullet train is the most popular and the most convenient means of transport for people's travel in China. So many wonder how about the regulation of traveller's luggage on the train in China? How about the weight of traveller's baggage when taking train in China? Here we list some official regulation of China Railway Ministry for your reference:
Regulated weight of baggage on the train:
The China Ministry of Railways stipulates that the weight of hand luggage you carry onto the train is limited to a maximum of 20 KG (44 pounds); other baggage can be checked onto the train and the related formalities should be transacted at the railway station before your departure.
For children who are with free ticket (height under 1.1 meters), a maximum weight of the luggage is 10 KG (22 pounds).
For diplomat with official identification of document can carry a luggage with the maximum weight of 35KG (77 poumds)
Note: For a disabled passenger, the folding wheelchair can be free to carry and the weight of wheelchair will not be calculated.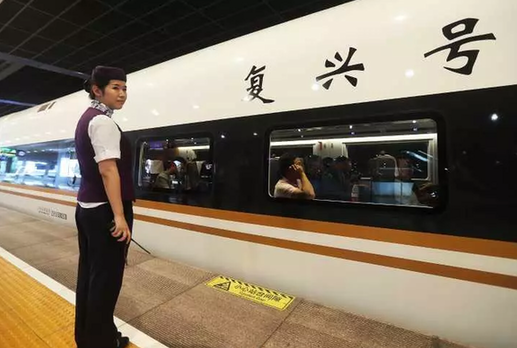 Regulation size of the baggage on the train
It is better to ensure your hand-carrying baggage within the dimensions of 60 x 35 x 35 cm.
That means the total dimensions are measured by adding together the depth, height and length of the bag, which is: 130cm = 60cm (Length) + 35cm (Width) + 35cm (Height).
Rod-shaped baggage shoud be under length of 200 cm
Tips for taking baggage on the train
Because of the limited baggage space in the train, it is better to pack a small baggage as possible as you can so that you can have a comparative convenient train tour in China.
If your luggage is over-weight or over-length, you have to have your large luggage be checked and transferred by freight, and pick up it when you arrive at your destination.

The Following Articles Are Prohibited to be Taken on Train
Dangerous goods, ammunition, and chemical products that the carrier can not determine the nature
combustible and explosive goods
Toxic, corrosive, radioactive, infectious and dangerous goods
Any sizes of knife
Animals (except guide dog) and things that has a bad effect on public health (including items with fetid odor)
Items that may cause damage or pollution on train
Three or more lighters, three boxes of matchsticks or more
More than 20 ml of nail polish, delusterant, hair dye; more than 100 ml of alcohol, cold wave lotion; more than 120 ml of mousse, hair gel, insecticide and air freshener
Normally each passenger can carry two bottles of wine, totally 1000 ml.